The developers of the prototype Viperjet kit airplane have put the business up for sale. The offering is for the entire Viperjet MKII program, which includes Manual & Electronic Drawings; Solid Works Designs; Photographic Documentation; Flight Data; Over 200 molds for parts manufacturing ; Jigs & fixtures; and a specialized parts inventory.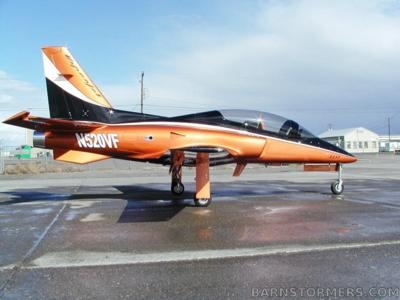 According to information posted on the Barnstormers website, where the company is listed for sale, The Viperjet made its debut flight October of 1999 with professional test pilot Len Fox at the controls. Viper Aircraft Corp. has used Fox exclusively during all phases of testing for both the prototype and MKII.
The Viperjet design quickly became a flying success. Using the prototype test data, refinements were incorporated directly into the molds and production tooling. During mid 2003, through methodic decision-making, the management team at Viper Aircraft brought those refinements into the prototype and the Viperjet MKII was created with its sweeping curves and commanding wing span.
The Viperjet MKII is comprised of advanced composite materials including carbon fiber skins with honeycomb composite core.
While no price for the company is mentioned, the offeror says that "the average customer spends between $900,000 and $1.2m for a complete Viperjet MKII aircraft. The Viperjet MKII program can be acquired for a fraction of the cost to implement such a program from ground zero with the added bonus of an established foundation based on quality, performance and excellence."